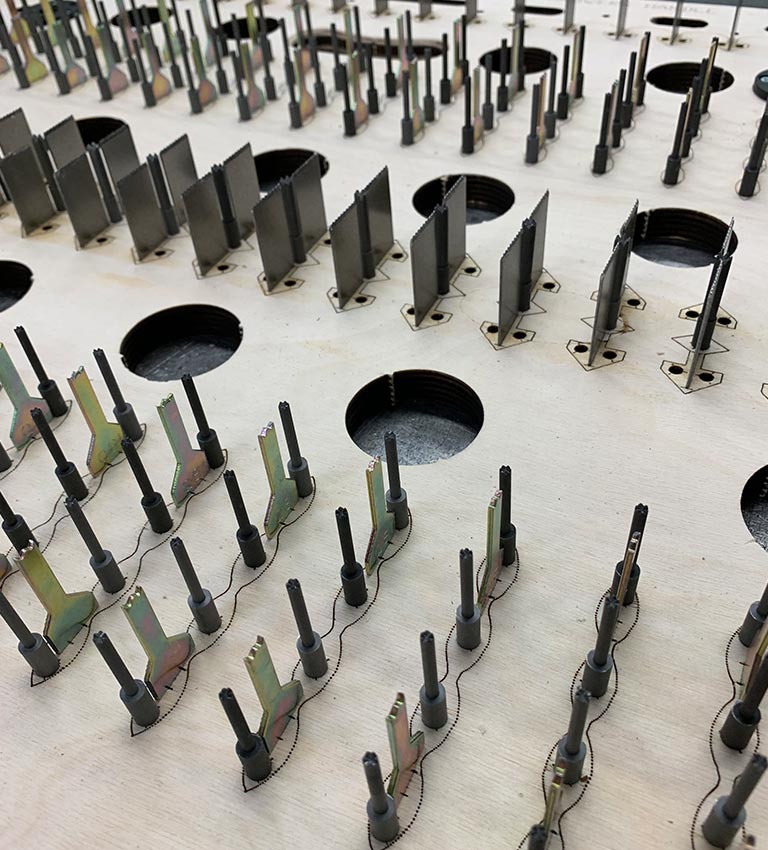 Stripping Tools

Features and Benefits

At Diebec, we design and produce precise stripping tools to facilitate the proper removal of sheet waste.

Our programming department make certain that all press specifications are met in order to make sure our tools are press-ready for Quick-Lock and/or conventional set-up. 

With state-of-the-art laser cutters, we maintain strict tolerances on all tools which ensures that our tooling department can assemble the stripping units with speed and accuracy.

Our rigorous post production quality control system assures that all specifications and requirements have been adhered to.

Conventional Stripping Tools
Standard lower and upper stripping tools are designed to be used in conjunction with bottom press pins
Quick-Lock press ready when required
Dynamic Stripping Tools
Provides a premium performance tool with minimal to no bottom pins required
Quick-Lock press ready when required
Engineered foam precisely located for optimum performance for the male stripping unit, can be installed upon request
Bottom Pin Holder Board
Built with rigid and strong Rayform to hold the bottom pins
Designed to precisely match the upper stripping tool 
Eliminates the need for constant rebuilding of bottom pins on lower stripping frame
Ideal for jobs with difficult stripping apertures 
Can be designed as a one-piece tool or sectional if required